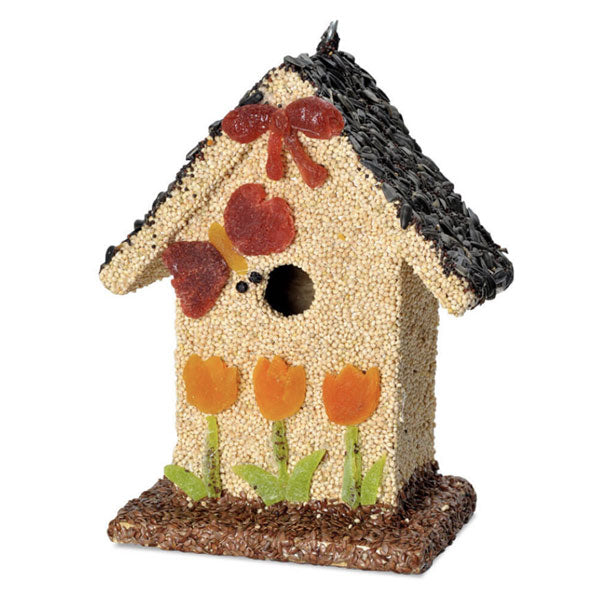 Spring Fruit B&B
It's officially spring here in Michigan, which means some of our favorite feathered friends have made their journey back to the Great Lake State and deserve a delicious treat! These adorable wooden bird houses from Mr. Bird are made with a delicious and delectable premium bird seed coat that is adorned with sweet spring fruits. Once the seed coat is gone, your favorite birds can nest in the wooden house for years to come. Size: 9 × 5.5 × 8 in. Handmade and decorated in the USA.
Ingredients: Millet, Black Oil Sunflower, Flax, Canola, Apricot, Strawberry, Kiwi, Blueberry and Gelatin.
Instructions: For feeding, hang the house from a tree limb or hanger near your favorite window so that you may enjoy the birds as they come to feed. As with all bird seed, best results will be obtained when protected from rain and squirrels. For nesting, you may hang the house in a secluded part of the yard or mount it to a post or tree trunk six to ten feet from the ground. Many birds prefer that their house not swing in the wind.
---
Share this Product
---
More from this collection