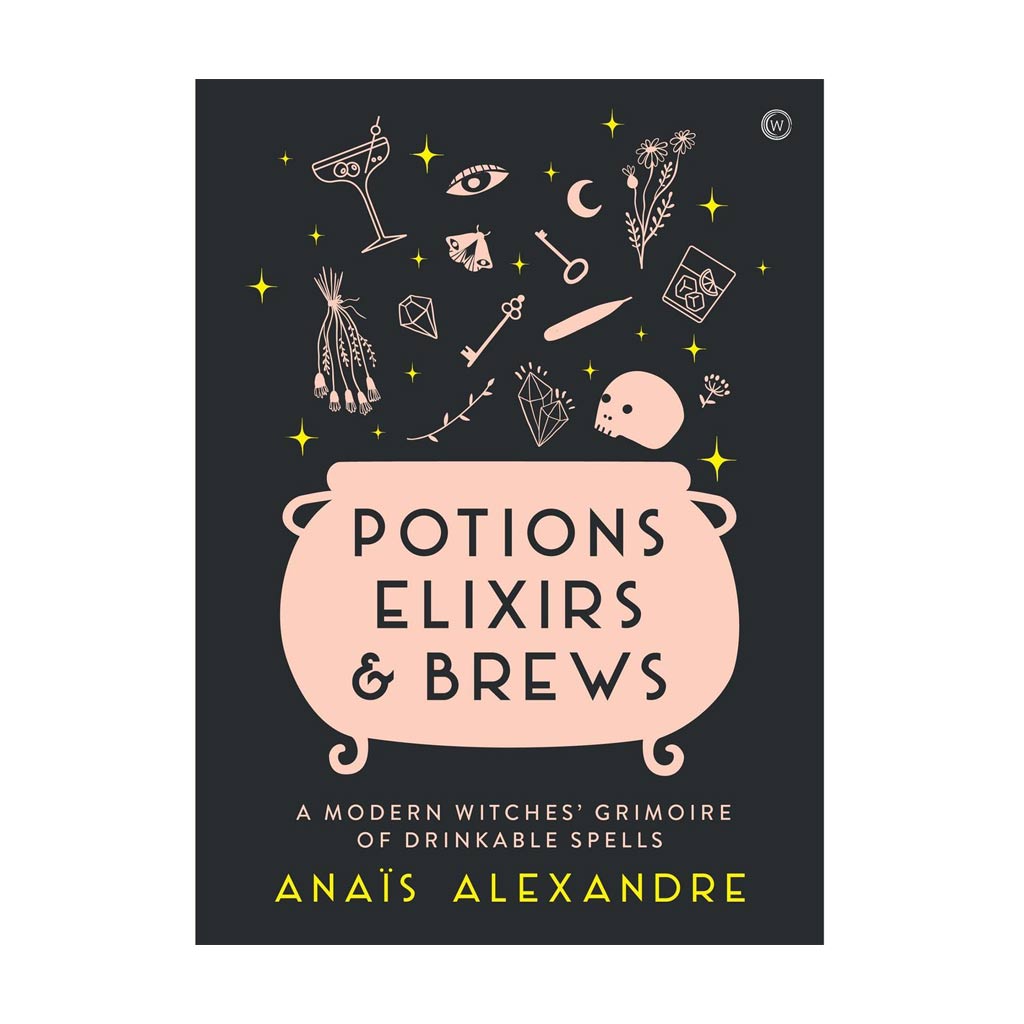 Potions Elixers Book
An enchanting collection of magical cocktails, punches and teas that function both as delicious recipes and as effective spells, written by witch YouTube influencer Anaïs Alexandre. Drawing on her eclectic craft, harnessing influences from Wiccan and rootwork practices, Anaïs Alexandre shares a collection of delicious potions for the modern witch. From potent cocktails, to restorative elixirs and captivating brews, this book of drinkable spells offers the powers of time-honoured wisdom in truly delectable form. Each potion is accompanied by a simple ritual to supercharge its effectiveness, whether as a solitary witch or with your coven.
Sip on a subtle love potion, draw monetary fortune your way with a lucky prosperi-tea, or spread friendship vibes with a warming party punch; as the wheel of the year turns, discover your own craft through the magic of mixology. Details: Hardcover. 208 pages.
---
Share this Product
---
More from this collection